Schneider Electric 11 kW Soft Starter, 415 V ac, 3 Phase, IP20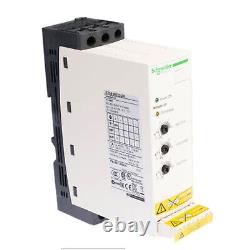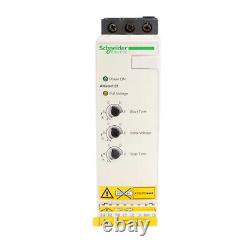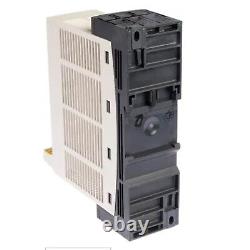 Schneider Electric 11 kW Soft Starter, 415 V ac, 3 Phase, IP20. Schneider Electric Soft Starters - Altistart 01 Series. Created and designed to operate as a torque limiter on starting, or as a soft start or soft stop unit for asynchronous motors.
This range of soft starters enhances the starting performance of asynchronous motors by allowing them to start smoothly, gradually and in a controlled manner. They are compact and easy to install, the Altistart 01 series can be mounted side by side. Reduces the amount of maintenance work. Reduces production town time which in turn keeps production level up.
Because the Altistart 01 series limits the starting torque and current peas on starting machines which do not require a high starting torque, it is the perfect solutions for applications such as conveyors, pumps, fans, compressors, small cranes, conveyor belts and much more. Complies and adheres to IEC/EN 60947-4-2, carries UL, CSA, C-Tick, CCC certifications and e marking. There are three ranges that create the Altistart 01 series, these are ATS 01N1, ATS 01N2 and ATSU 01N2. The main function of this component type is to perform as a soft starter or soft stop for three-phase loads. Forms part of the Altistart 01 product range. Commonly referred to as ATS01. Features a supply voltage of 380...415 V - 10...10 %.
Has a utilisation category of AC-53B conforming to EN/IEC 60947-4-2. The current consumption is 110 A at nominal load.
Starts with a voltage ramp. Power dissipation - 124.5 W in a transient state, 4.5 W at full load and at end of starting. Dimensions - H154 mm X W45 mm X D131 mm.
1 greed LED will display when the starter is powered up and 1 yellow LED will display when the nominal voltage has been reached.